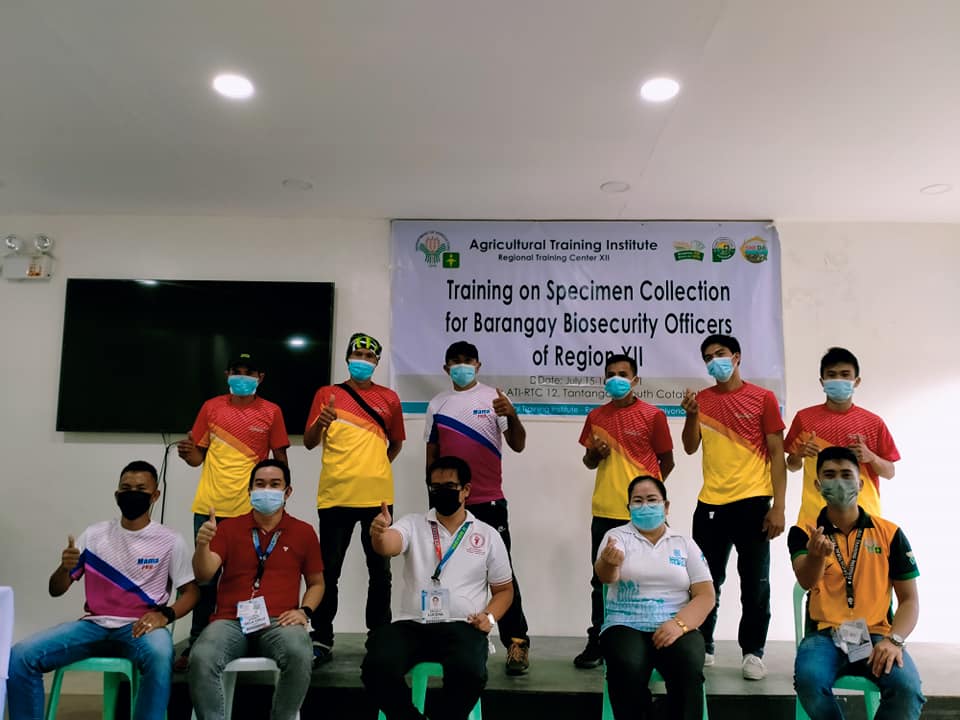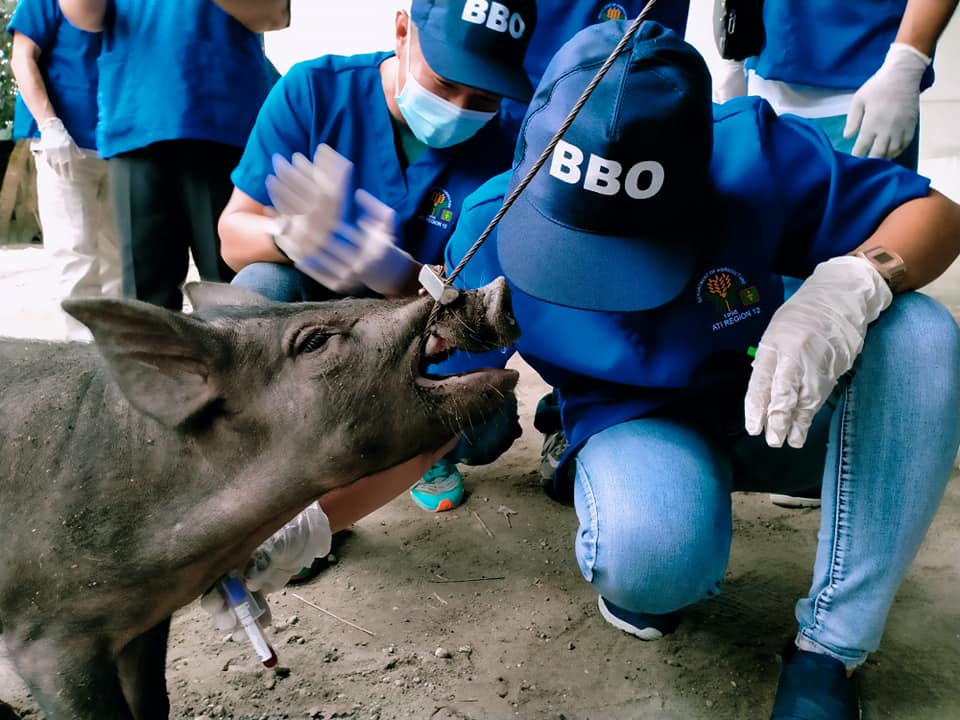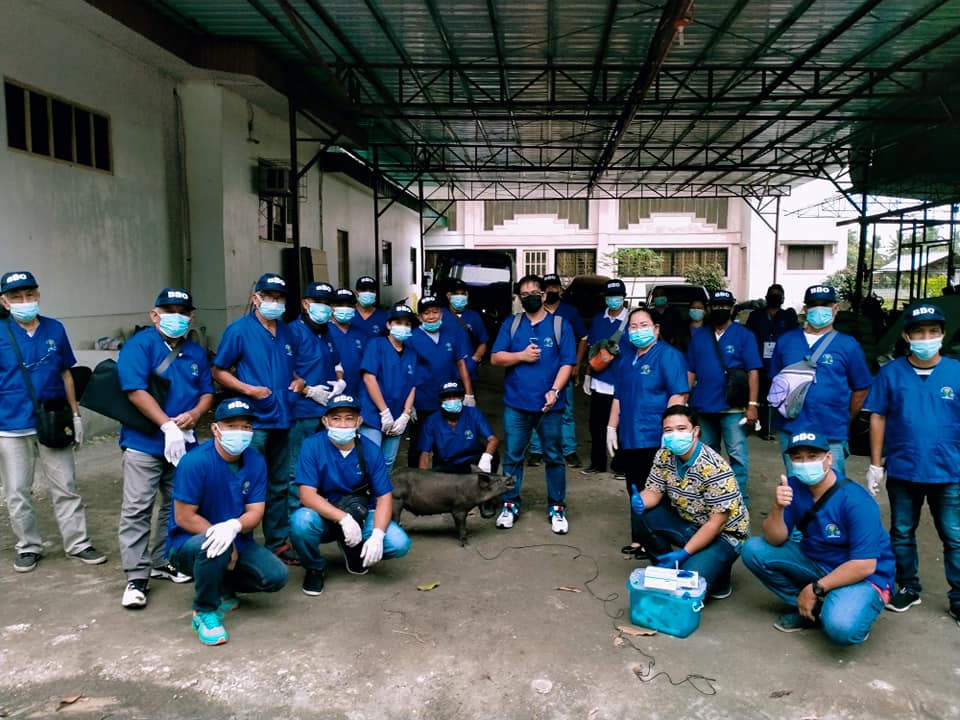 17 July 2021 — ATI-RTC XII thru the Livestock program congratulate the 45 Barangay Biosecurity Officers (BBOs)/ Veterinary Biosecurity Officers (VetBOs) from different Barangay's of the Upper Valley Areas in the province where completed the one-day "Training on Specimen Collection for BBOs in South Cotabato held July 15 &16, 2021 (two-batches) at ALC Building, ATI-RTC XII, Tantangan, South Cotabato.
As ASF green zone province, the Office of the Provincial Veterinarian (OPVet) of South Cotabato continuous to support the Bantay ASF sa Barangay Program to protect the pockets of small-to-medium swine raisers in the province.
Center Dir. Abdul Ibrahim Daya-an and its Livestock focal Shee Labadia Beldia graced the one-day activity. Center Director warmly congratulate and challenge all BBOs trained in the region to face the battle against ASF.
Ms. Gracia Salloman, OIC-Regional Manager and Ms.Rosalina Grabulan of the Philippine Crop Insurance Corp. – Region XI (PCIC- XI) were tap to discuss the Guidelines in Swine Insurance Program.
Likewise, the DA-Regional Animal Diagnostic Laboratory, represented by Dr. Jobienaur S. Moscoso discuss and perform the proper procedure in collecting blood samples for laboratory purposes.
More so, from OPVet of South Cotabato Dr. Kelvin Lucena and Dr. Byron Dela Cruz were tap to discuss the Biosecurity & field responder, and Guidelines in swine movement and BBOs Obligation.
Dr. Flora D. Bigot, as the Provincial Veterinarian sponsored one-batch for BBO training and take led the citation of Oath taking for duly deputized BBOs in the province.