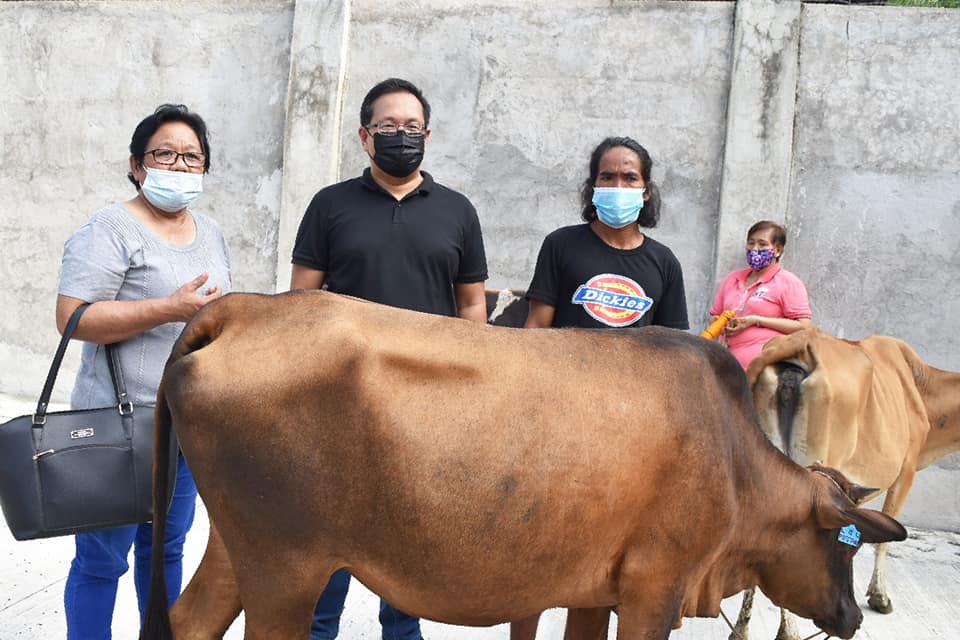 2 July 2021 — Assistant Secretary for the Visayas Atty. Hansel Didulo together with Mayor Rafael Enrique P. Lazaro led the turn-over of Cattle Feedlot Fattening Project to the farmer recipients in Pototan, Iloilo, earlier today.
The Cattle Feedlot Fattening Project (CFFP) is jointly implemented by the DA-National Livestock Program and DA Western Visayas under the stimulus package of Bayanihan Act II. It is a Php 5 million worth project to cover the purchase of fattening cattle, biologics and other supplies and materials needed to start up the operation.
At least 100 farmers will be benefited by this project. They are expected to generate additional income from the sale of fattened cattle and roll out the funds to sustain the fattening project.