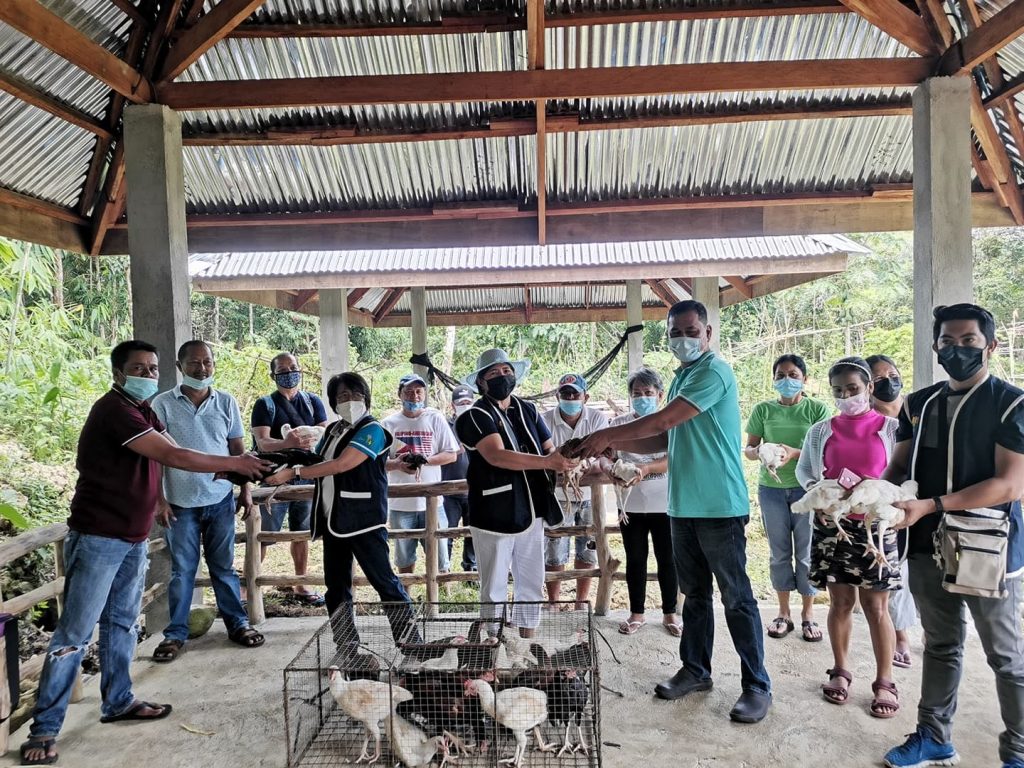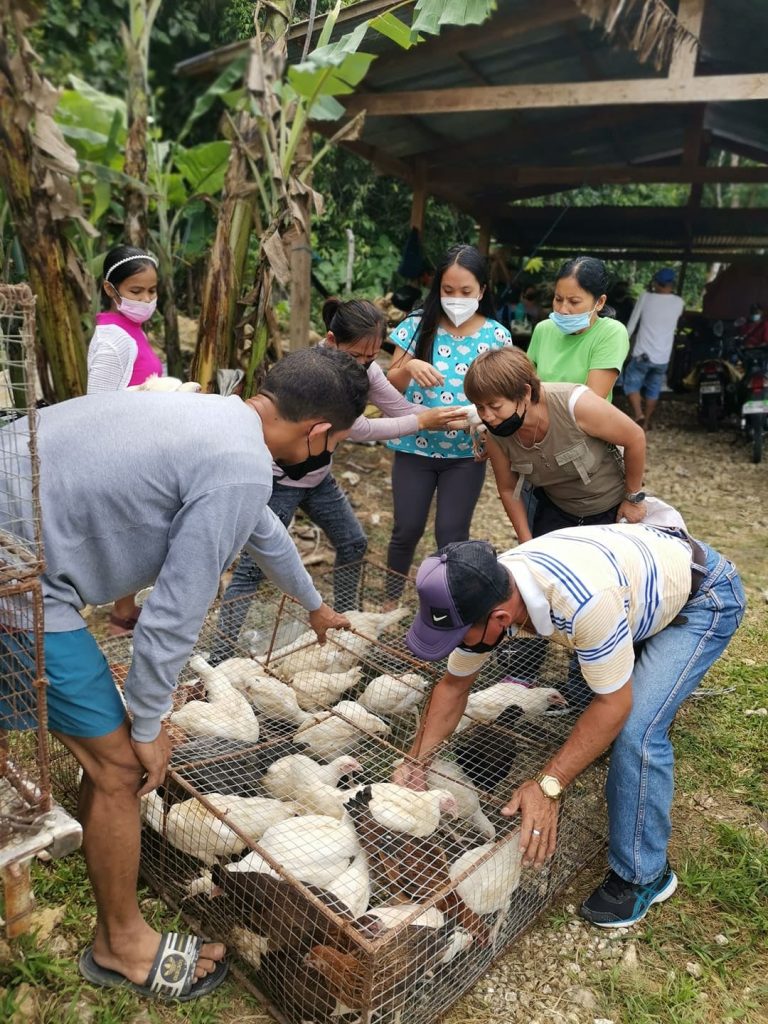 30 July 2021 — Awarding of after training support for the recipients of the Training on Free Range Chicken-Farm Family Modelling held last July 30, 2021.
Present during the activity: Hon. Mayor Manuel Jayectin, LGU-Bilar, Bohol; Dr. Carolyn May O. Daquio,
#aticentralvisayas
Center Director; and some MAO-LGU and ATI-7 Staff.
A total of 10 families receive 14 heads of chicken (12 pullets and 2 rooster), 2 sacks of feeds, 20 litters of molasses, incubator, and 1 roll of chicken enclosure net.