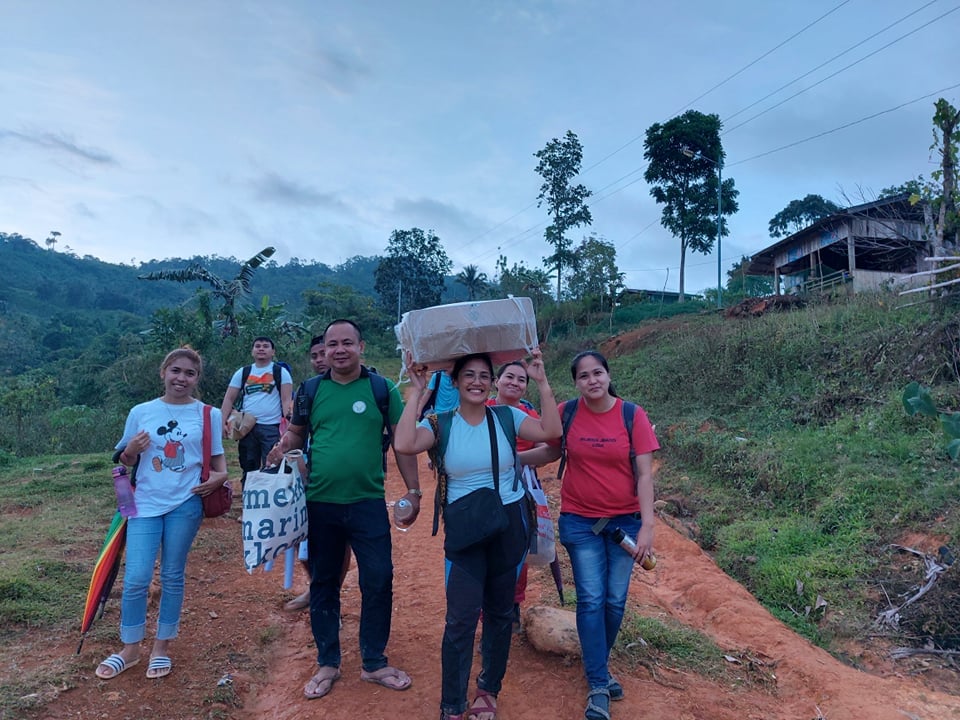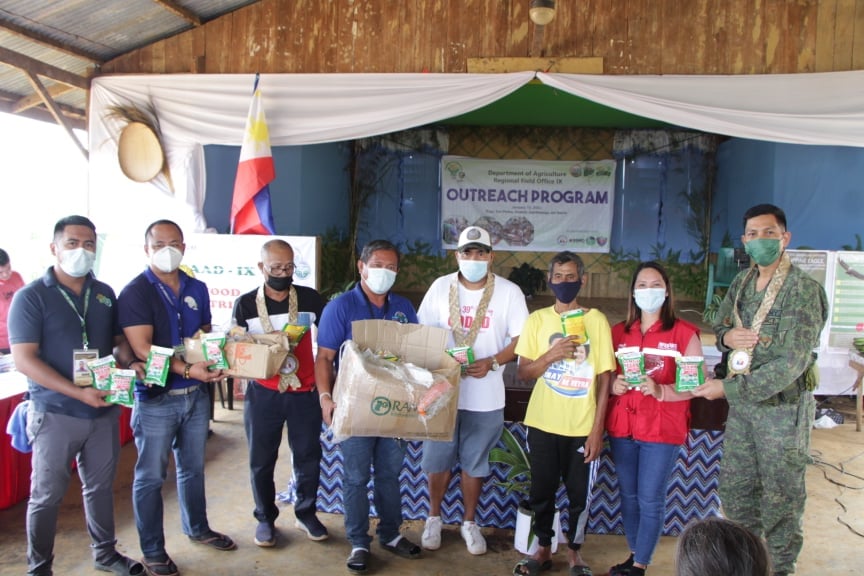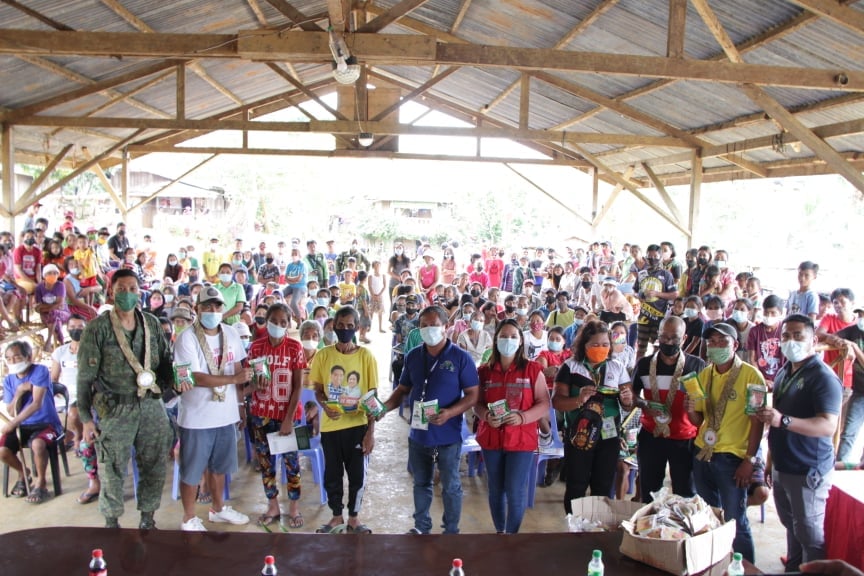 Zamboanga del Norte – The Department of Agriculture IX in partnership with other government agencies conducted an Outreach Program in Barangay San Pedro, Godod, Zamboanga del Norte on January 13, 2022 despite gloomy weather and light rains.
On January 12, the DA IX team traveled a 9-kilometer road from Godod national highway and hiked for another 9-kilometer distance for three hours to reach the San Pedro to deliver assistance to the farmers.
The DA9 – High Valued Crops Development Program (HVCDP) provided 100 packs of 8-in-1 assorted vegetable seeds, while the DA9 Rice Program prepared 400 packs of rodenticides, and some Information, Education, Communication (IEC) materials were distributed to the members of the community.
The Gutayan-Dumalinao Irrigators' Association, a farmer-partner of the DA Special Area for Agricultural Development (SAAD) Program received one unit of Single-Pass Rice Mill worth Php 400,000.00 in support of their Rice Production Project. During the program, ZDN Agricultural Program Coordinator George B. Vallente emphasized the value of caring for nature, saying "If we want to sustain our farming, we must also respect and take care of our nature because our source of living relies on it. The DA will always support the farmers and will give you your most needed assistance as long as you communicate your request to the office."
DA9 Regional Executive Director Rad Donn L. Cedeño also extended his appreciation to the Department of Social Welfare and Development (DSWD) in providing the cash assistance under their Assistance to Individuals/Families in Crisis Situation (AICS) Program to the 94 members of the association.
Godod Mayor Abel M. Matildo also expressed his appreciation to DA for the activity. "We are grateful to the DA RED Cedeño for providing the farmers these livelihood opportunities. I believe that San Pedro is wealthy because the Palayan ng Bayan is here. The people of Godod are hardworking and diligent for maintaining the Palayan ng Bayan for a long time now."
"The only way to achieve agricultural development is the establishment of the farm-to-market road (FMR) and the LGU of Godod is working on it. Just continue your hardwork so that everything we dream for San Pedro will be realized," said the Mayor.
Also present to support the outreach were DSWD social welfare officer Jasmine Pabatao, DENR Community Environment and Natural Resources Office (CENRO) Deputy officer Antonio Yanos, 44th IB, PA led by Commanding Officer Lt. Col. Filven S. Noche, DepEd staff in San Pedro, LGU personnel and other DA Staff.# (Aimee Lou D. Madjus/DA9)#OneDA#MasaganangAniMataasNaKita#DA9Outreach2022#DARSODipolog#DA9HVCDP#DA9RICEProgram#DA9SAAD#Godod#ZamboangadelNorte