Dorie D. Bastatas | 31 May 2021, Philippines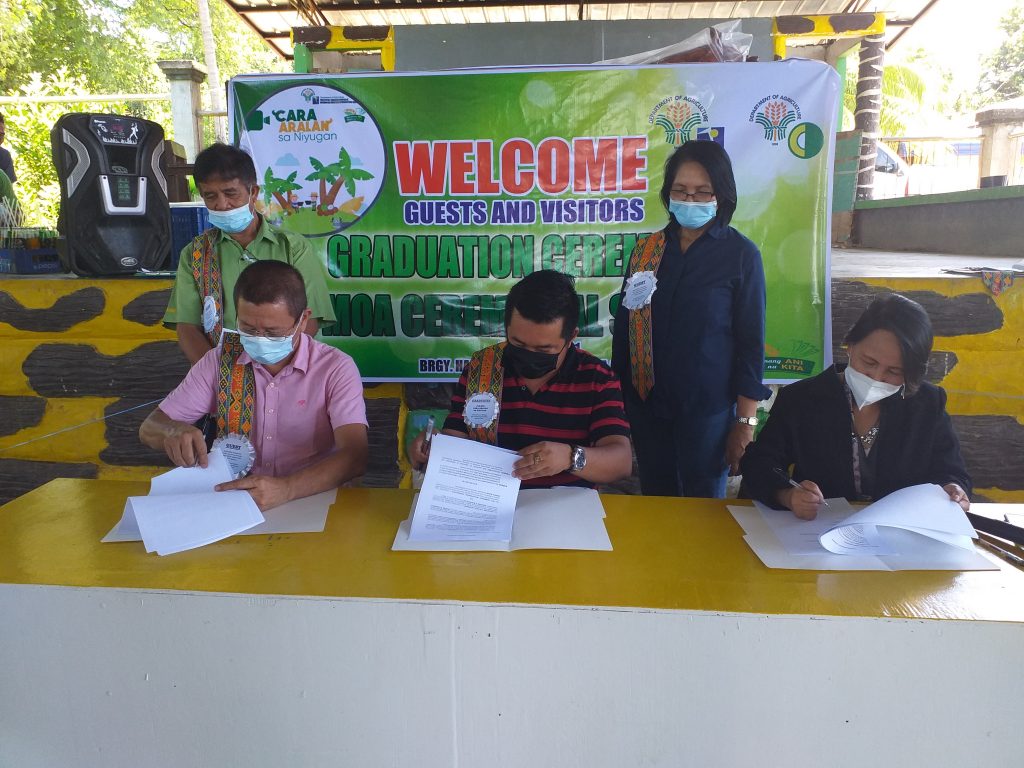 Through a joint project of DA-Philippine Coconut Authority (DA-PCA) and DA-Philippine Carabao Center called Coconut Carabao Development Project (CCDP), the One DA's reform agenda on diversification is being implemented in select areas in Mindanao.
One of the 18 key strategies, diversification is a development approach that aims to consolidate farming systems to bring about economies of scale, thus, reducing production cost while increasing farm productivity and incomes.
This, according to the project implementers, is the very objective of the CCDP.  To carry out this purpose, capacity building and technical support services, aside from the other components—which include production, processing, and marketing—are actively carried out in the identified project sites.
Popularized as "Cara-Aralan sa Niyugan", this component was recently fulfilled in Zamboanga Sibugay, a coverage area of DA-PCC at Mindanao Livestock Production Center, with 27 coconut farmers participating in a season-long training for dairy buffalo production.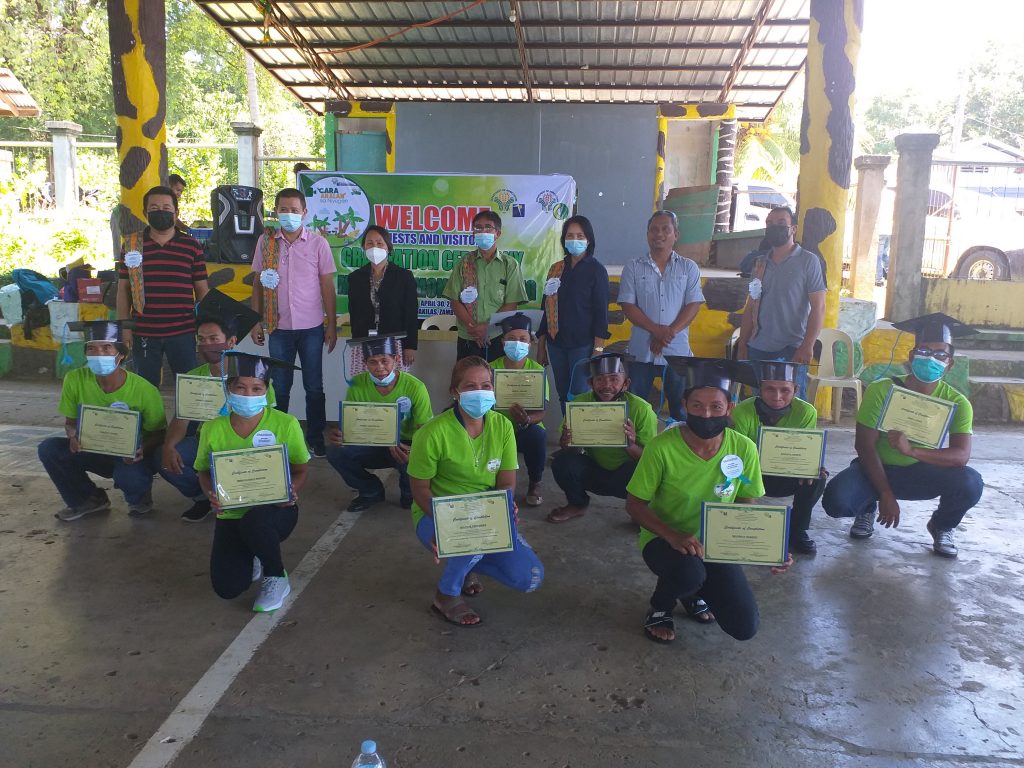 The training, which was concluded in a graduation rites last April 30, capacitated CCDP project stakeholders from Makilas and Tomitom, Ipil, Zamboanga Sibugay. They are members of the Small Coconut Farmer Organizations (SCFOs), which is also a component of Coconut Agro-Industrial Hub Project.
The Cara-Aralan sa Niyugan is an 11-week learning event that utilized webinar series on capability enhancement topics and aimed to capacitate farmers on dairy carabao production, processing and marketing. The participants were also given hands-on exercises while maintaining health and safety protocols.
Course topics included: (1) Kwento at Kwenta sa Kalabaw ni Juan, (2) Forage Production and Conservation, (3) Feeding of Buffalo at Different Physiological Stages, (4) Disease Prevention and Control, (5) Proper Housing for Calves and Adults, (6) Best Practices in Artificial Insemination and Breeding, (7) Artificial Insemination in Large Ruminants, (8) Calving Management, (9) Wastong Paraan ng Paggagatas at Pangangasiwa ng Aning Gatas, (10) Hygienic Milk Handling Practices, and  (11) Basic Financial Management.
Present in the graduation ceremony were Ferdinand Acaylar, PCA Regional Director; Ariel Tomong, OIC Division Chief, PCA-Ipil; Bernadette Ventura, Municipal Cooperative Officer; Masdi Hasim, Ipil Community Multi-Purpose Cooperative, Manager; Fe Emelda Academia, Carabao-based Enterprise Development Coordinator; and project staff.
During the program, Academia gave an overview of the project. In behalf of DA-PCC, she warmly congratulated the graduates and conveyed her praises for them for completing the training despite the restrictions brought by the pandemic.
Acalyar, on the other hand, challenged the participants, "I challenge you to finish what you have committed to start by taking diligent care of the dairy animals that were entrusted to you. Help and support the implementing agencies as well as the stakeholders so that this project will  have its envisioned impact".
The graduation ceremony was highlighted by a ceremonial signing of the Memorandum of Agreement (MOA) of DA-PCA, DA-PCC, and the local government units of the province of Sibugay and the municipality of Ipil.
The municipality of Ipil was selected as the pilot site because of the LGU-DA-PCC's strong partnership in the area and its potential to prosper as a dairy hub in Zamboanga Sibugay.
The CCDP is an initiative of Senator Cynthia Villar, Chairperson of the Senate Committee on Agriculture, Food and Agrarian Reform. The project aims to (1) contribute in uplifting the economic situation of coconut farmers through the establishment of carabao-based enterprises complemented by the increased coconut farm productivity, and (2) increase the local milk production in order to contribute in improving the nutrition of the community.
***