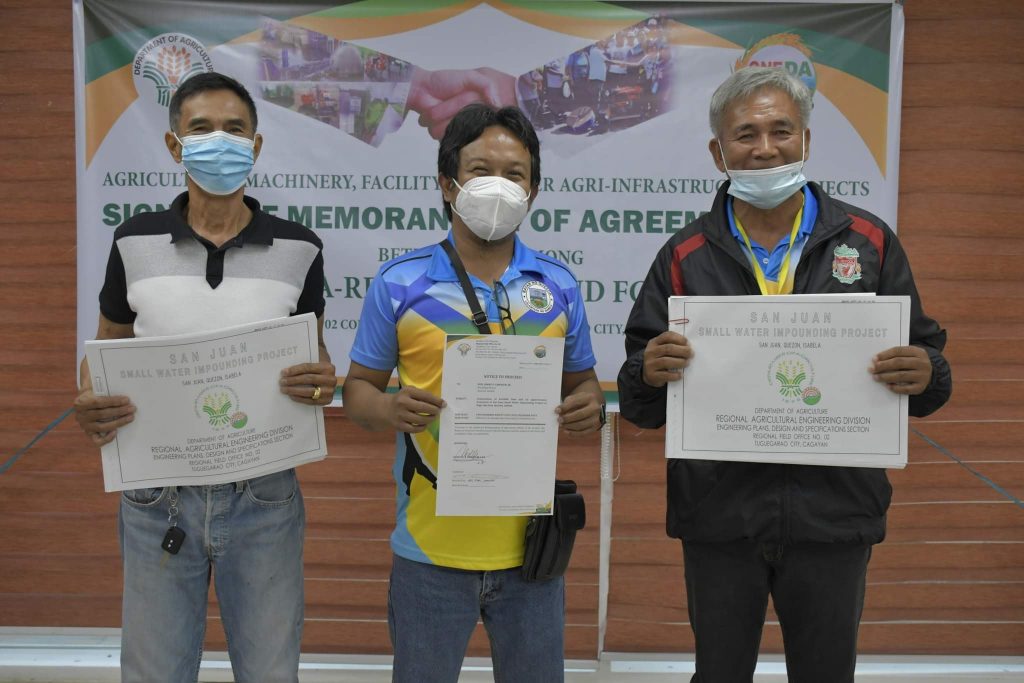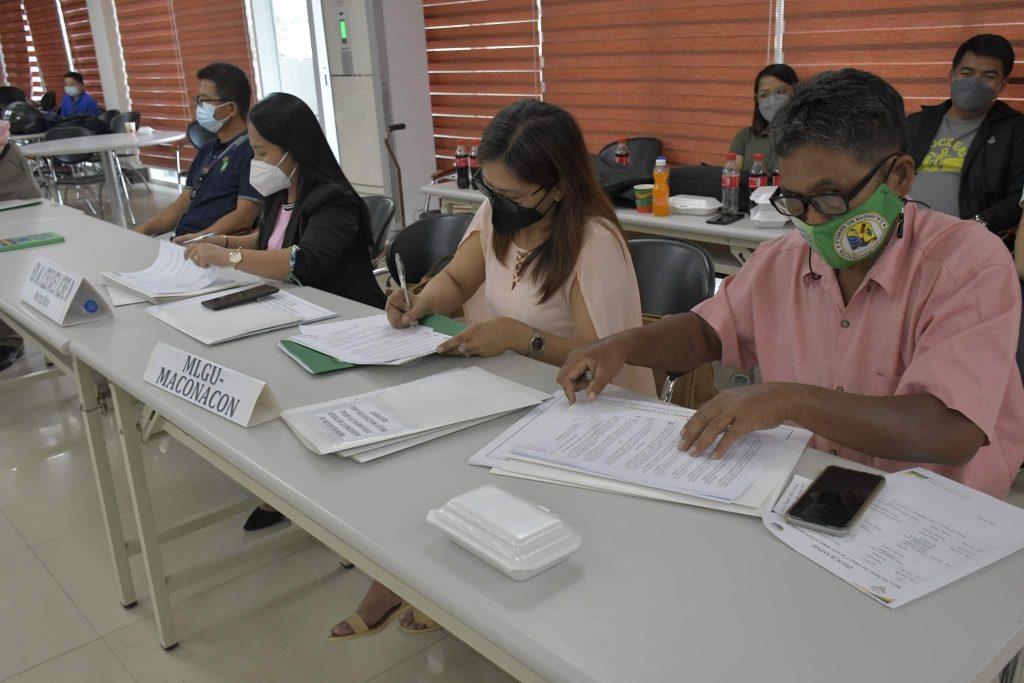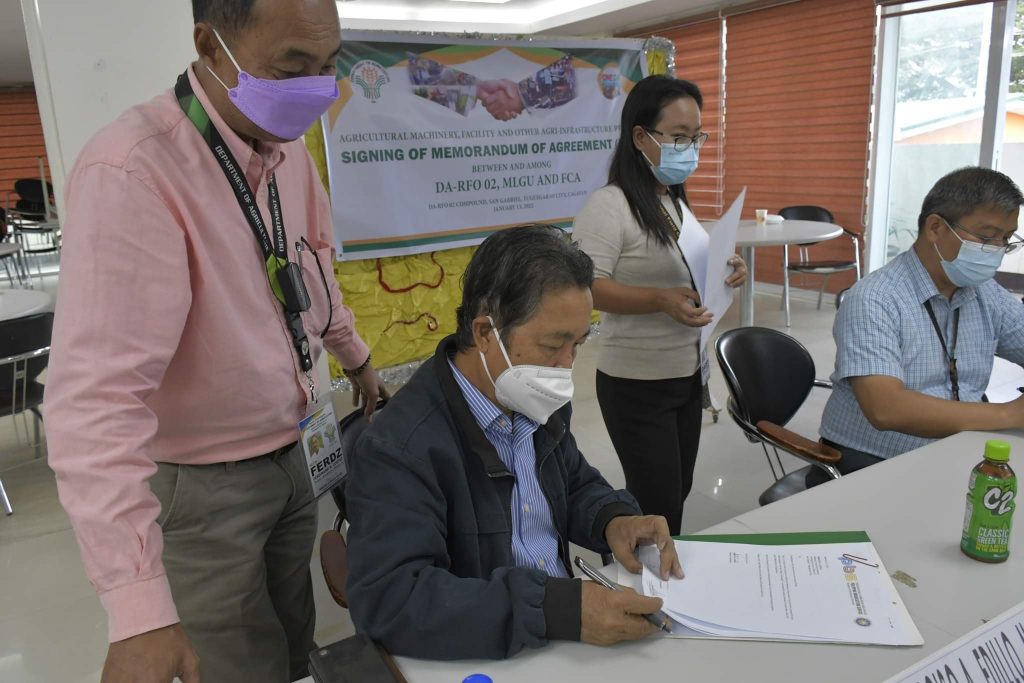 Signaling the start of a busy 2022, the Department of Agriculture Regional Field Office 2 (DA RFO 2) headed by Executive Director Narciso A. Edillo signed Memorandum of Agreement (MOA) with the Local Governments of Maconacon and Quezon, Isabela, with their respective Irrigator's Association and the DWPE, Radyo Pilipinas of Philippine Broadcasting System (PBS) today, January 13, 2022.
"Let us start this year right by focusing on what we can accomplish to benefit our farm folks in the countryside," Edillo said in his message during the ceremonies.
"We are grateful for the assistance given by the Department and we assure you we will do our part is maintaining the projects entrusted to us," Maconacon Mayor Ma. Lycelle Kate D. Vicente said in her message of commitment.
Vicente was accompanied by the officers of Maconacon Diana Small Water Irrigation System Association, Inc. while Atty. Ryan Diamcok representing Quezon Mayor Jimmy Gamazon and Agriculturist Jose Loque led the officers of San Juan Quezon Small Water Irrigation System Association.
The farmers groups have voiced out their request for irrigation system and a diversion dam during the validation phase of the projects which are to be implemented this year.
Meanwhile, Edillo also signed the MOA with PBS Radyo Pilipinas during the program for the continuation of radio contract on massive information dissemination of agricultural programs, services and technologies in tandem with DZDA, educational radio station of DA RFO 02.
Present during the MOA signing were Dr. Butch Busania, RTD for Operations; Engr. Monico Castro, Field Operations Division Chief; Engr. Resti Samatra, RAED Chief, Engr. Daisy Saldo, RAED, and staff from the Engineering and RAFIS Team.