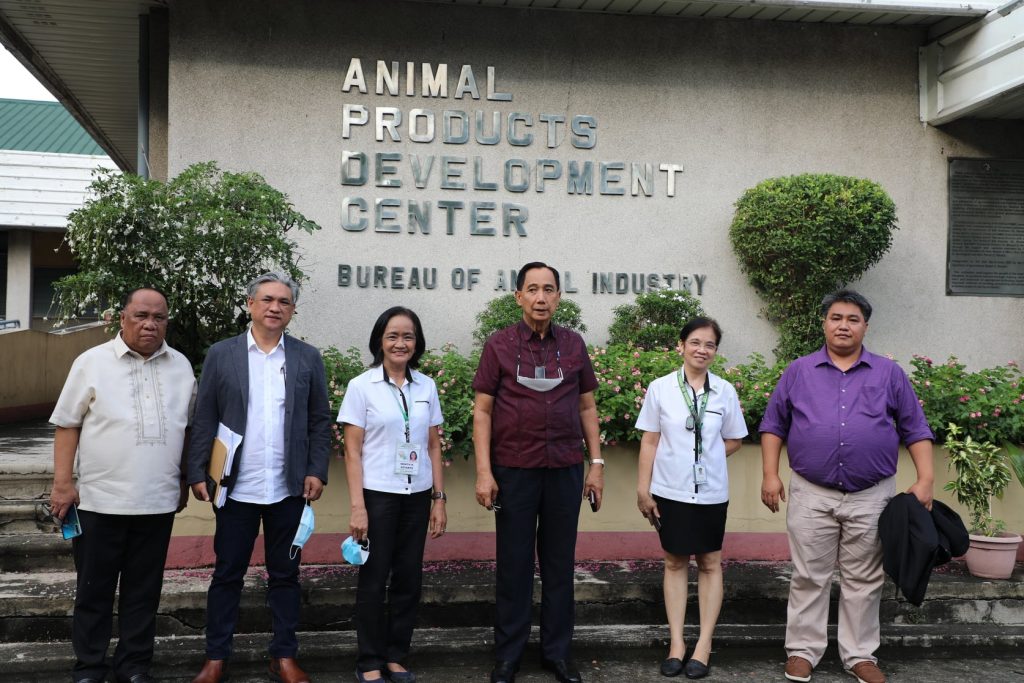 #APDCVisit || During an inspection on July 12, 2021, Agriculture Secretary William Dar urged the officials of the Bureau of Animal Industry (BAI) to modernize and reintegrate a food network system at the Animal Product Development Center (APDC) situated in Valenzuela City.
"Try to be open with the idea of integrating this facility into a food network system, para mas marami ang maserbisyuhan ng complex," Sec. Dar said.
He added that he envisions the center to include the value chain system that will enable it to serve as a wholesale market for livestock raiser, a meat academy using innovations offered by Korean government, and a packing facility.
"We will retain your research purposes but we will modernize. Bring the slaughterhouse closer to the production areas," he stressed.
Sec. Dar also directed the Bureau of Agriculture and Fisheries Engineering (BAFE) to redesign the whole complex and help the facility co-exist with other big food markets that the Department is set to establish.
Established in June 1992, the APDC has served as a center for seminars such as Slaughter Techniques for Pigs and Cattle, Pig Slaughtering and Pork Cutting, and Basic Meat Processing.
Aside from this, it offers slaughtering services at five heads per hour for cattle and 30 heads per hour for pigs. It also offers meat processing and tanning services.