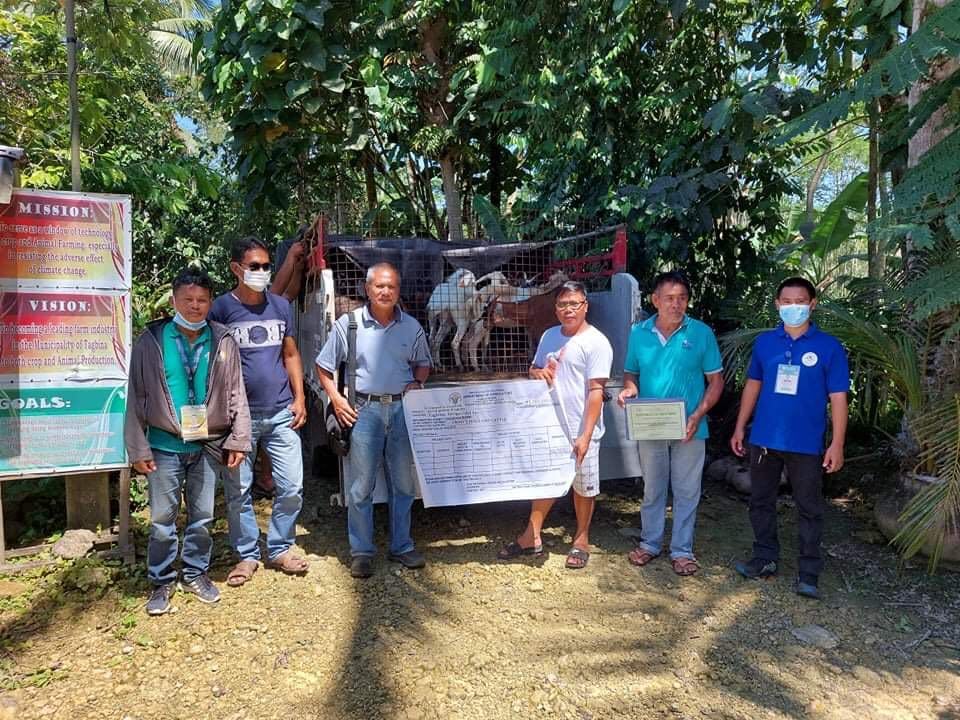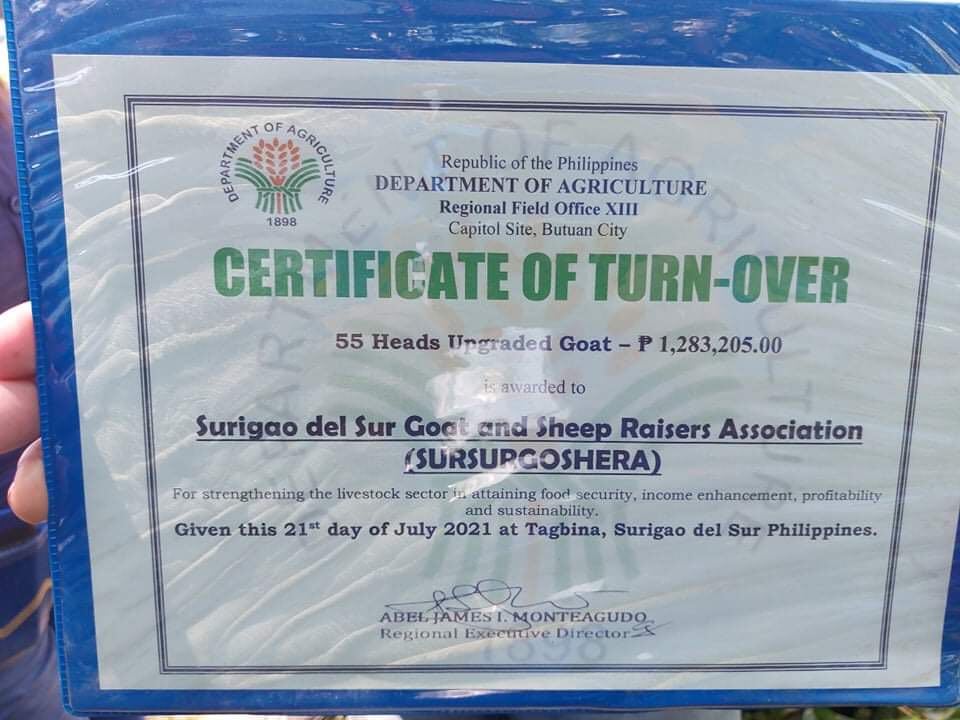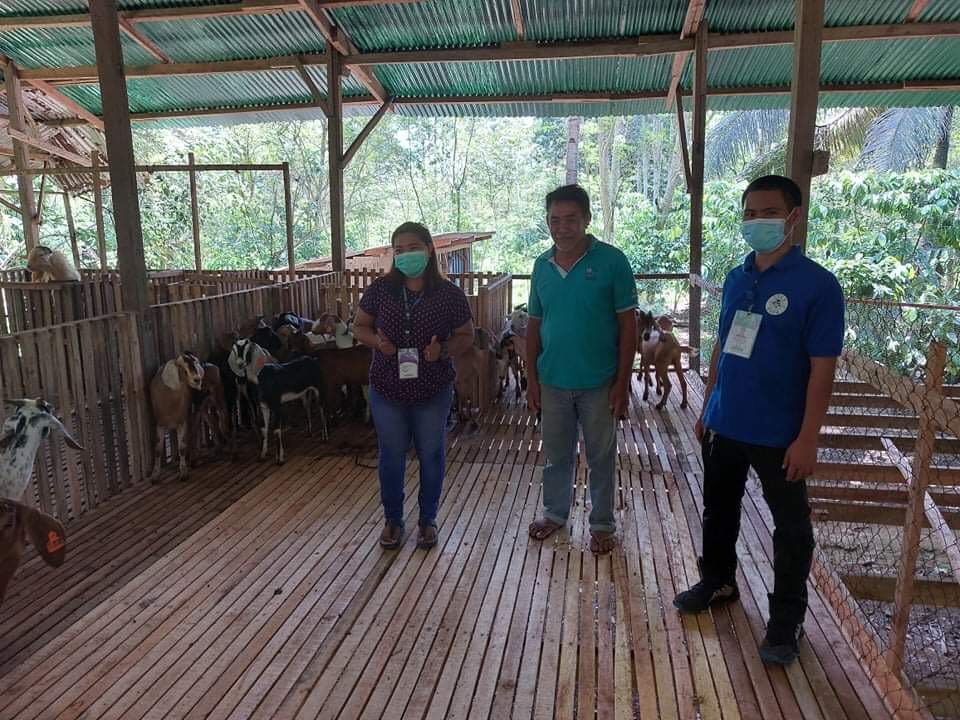 21 July 2021 — The Department of Agriculture – Caraga through its Livestock Program successfully turned over 55 heads of Dairy Goat worth 1.2 million to Surigao del Sur Goat and Sheep Raisers Association (SURSURGOSHERA) at Tagbina, Surigao del Sur, earlier today.
The assistance is lodged under the Livestock-based Livelihood Enterprise Development Program (LLEDP) of the Livestock Services which strengthens the livestock sector in attaining food security, income enhancement, profitablity, and sustainability among farmer's cooperatives and associations (FCAs).
Mr. Joel Callano, President of SURSURGOSHERA, accepted the certificate of turnover in behalf of the association.