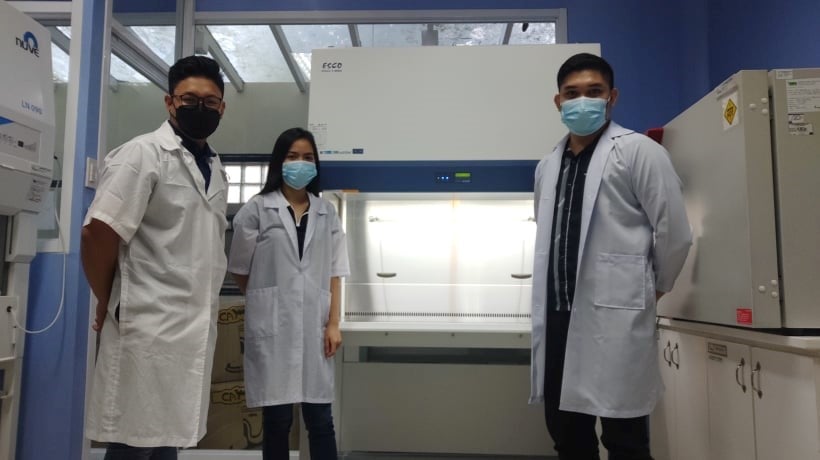 Pursuant to Republic Act 10611, or The Food Safety Act of 2013, the National Dairy Authority (NDA) is mandated as a Department of Agriculture-Food Safety Regulatory Agency (DA-FSRA). In line with this, the agency aims to continuously increase its capabilities in terms of monitoring and surveillance of commodities for food safety standards.
On December 21, 2021, a Class II Biological Safety Cabinet has been installed at the NDA Central Office Laboratory with the purpose of increasing the level of safety for both milk samples and the analysts conducting microbiological analyses. The installation also intends to increase testing capacities of the laboratory by including Salmonella and Staphylococcus testing methods, which is in line with one of the objectives of the partnership with Bureau of Animal Industry (BAI) – Food and Agriculture Organization (FAO) – Antimicrobial Resistance (AMR) project.
At present, the NDA-CO laboratory aims to achieve the ISO/IEC 17025 accreditation which is applicable for any organization, usually for laboratories which performs testing, sampling or calibration and aims for reliable results. It strengthens the capability of laboratories to operate competently and generate valid results, thereby promoting confidence in their work. The accreditation is expected from all DA-FSRAs with in-house laboratories conducting monitoring and surveillance of commodities for food safety standards as stipulated in the law. As such, the Milk Quality Assurance and Product Development Division (MQAPDD) of NDA is currently coordinating with the DA-Food Development Center (FDC) in securing the ISO 17025 accreditation.
Ultimately, the goal of strengthening the laboratory testing capabilities and accreditation to ISO 17025 is to ensure food safety and quality for the NDA's Milk Feeding Program beneficiaries as well as enhance industry and consumer confidence through improved testing capabilities.