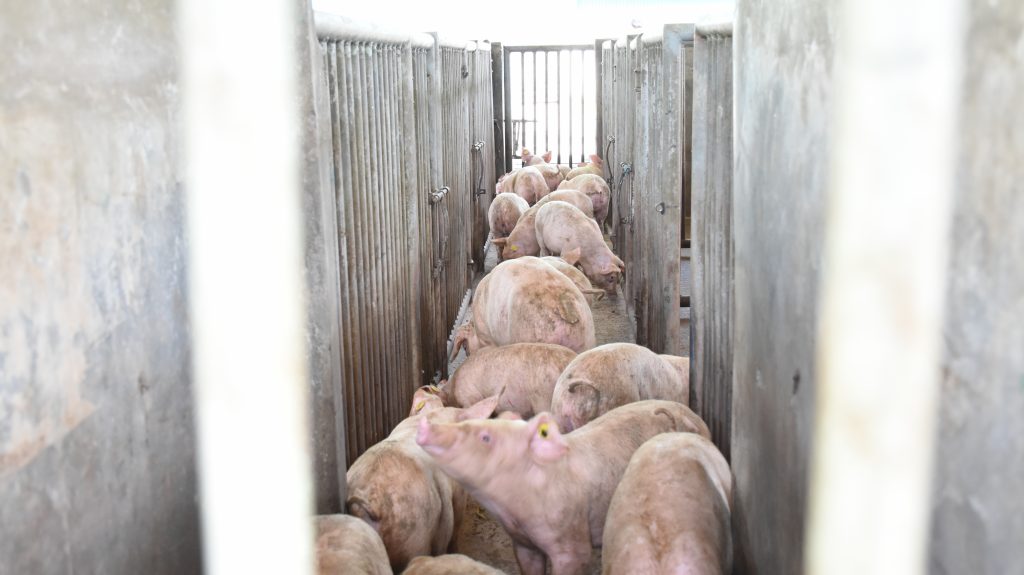 16 June 2021, Philippines — The International Training Center on Pig Husbandry (ITCPH) known for its specialized trainings in swine, makes use of its Training Farm and Green Pigs Farm in the provision of sentinel animals to hog raisers of Batangas, affected by ASF.
As of June 10, a total of 86 hog raisers were provided of 316 starters as sentinel pigs. The sentinel protocol determines if a virus or disease is still present in an area. This would facilitate a barangay to exit from quarantine and change the municipality/city's red (affected) zone  status into a pink (buffer) zone status.
The province of Batangas is known to be taking the lead in "Bantay ASF sa Barangay" – a surveillance activity and the Integrated National Swine Production Initiatives for Recovery and Expansion (INSPIRE), – a hog repopulation program of the Department of Agriculture (DA) through the National Livestock Program (NLP).
For the first semester, the ITCPH in coordination with the Provincial Veterinary Office (PVO) and Local Government Units (LGUs) has facilitated the provision of sentinel animals to 10 municipalities/cities, covering a total of 31 barangays.
During the launching of the "Bantay ASF sa Barangay" on February 11, at the Provincial Capitol of Batangas City, Agriculture Secretary William D. Dar commended the repopulation initiative of Lipa City, headed by Dr. Samuel Comia. The agri-chief instructed DA-CALABARZON OIC-Regional Executive Director Vilma M. Dimaculangan to popularize the repopulation program of Lipa City to serve as an example for other ASF-affected areas in the Philippines. As of June 10, 11 out of the 14 barangays in Lipa City, have complied with the 'Exit from Quarantine Protocols'.
After hundreds of meetings and consultations since 2019, the ITCPH is very proud to finally see its contributions and developments in the implementation of programs under BABAy ASF. The ITCPH in partnership with the Philippine College of Swine Practitioners (PCSP) in coordination with the Provincial Veterinary Office of Batangas, City Veterinary Office of Lipa, and other LGUs is one of the first implementers of "Bantay ASF sa Barangay" for the recovery, rehabilitation, and repopulation program for ASF and non-ASF affected areas in the country.
#atiitcph #ITCPHway #BABayASF
***