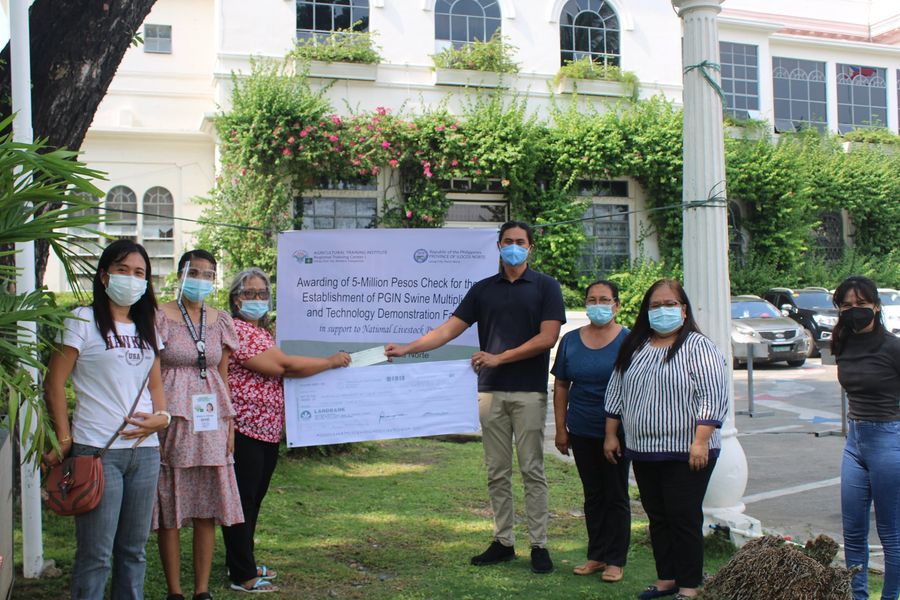 2 July 2021 — Launching and Awarding of 5-Million Check for the Province of Ilocos Norte Swine Multiplier & Technology Demonstration Farm Establishment (Bayanihan Act II under DA- National Livestock Program ) at the Capitol Bonsai Garden, Laoag City, Ilocos Norte yesterday.
This project aims to produce quality breeders for local raisers for them improve the genetic lines of their pigs later on.
The activity was joined by the Atty. Jose Pancho as representative of Governor's Office, Ms. Luz Ortal , OIC Chief of Sustainable Development Center, Dr. Loida Valenzuela, Provincial Veterinarian, our former Center's Assistant Director, Dr. Melinda F. Mangabat, Livestock Point Person Ms. Shiela S. Corpuz , Technical Staff, Ms. Raecielle Joyce O. Calaoagan and the Province Accounting Staff.