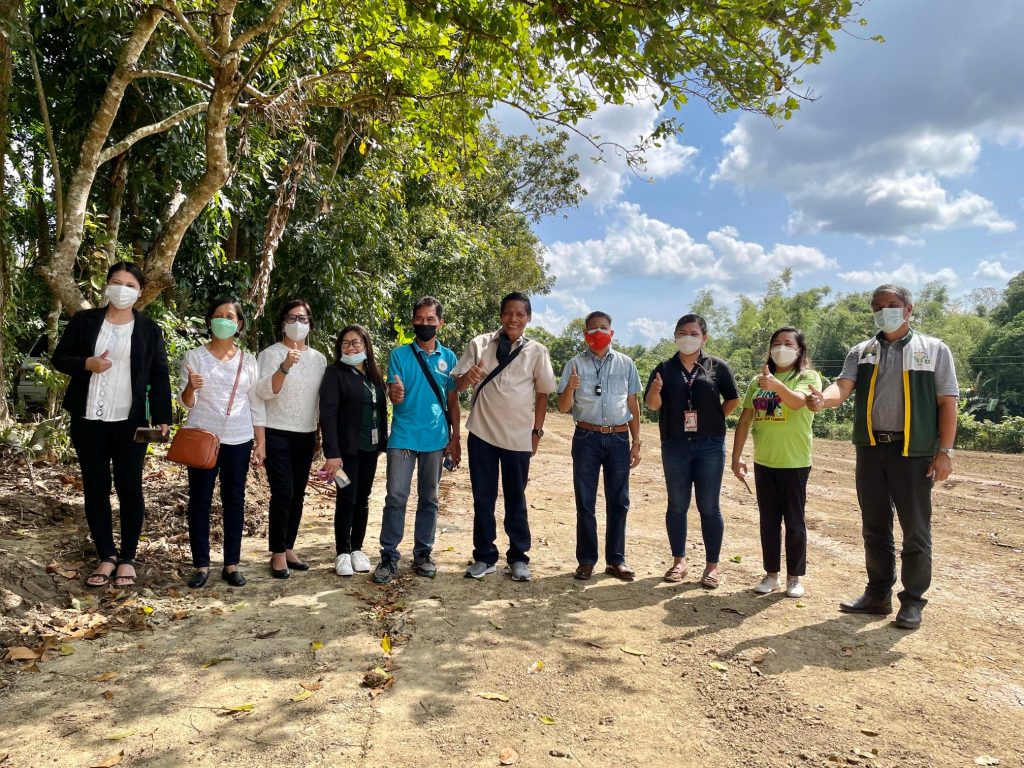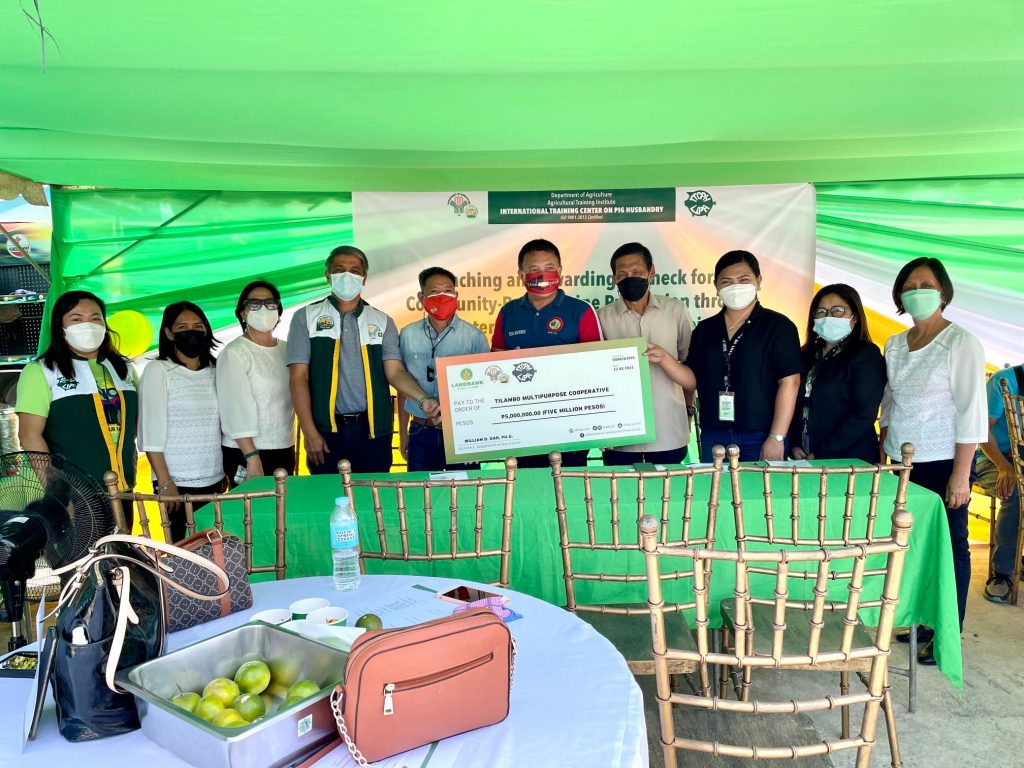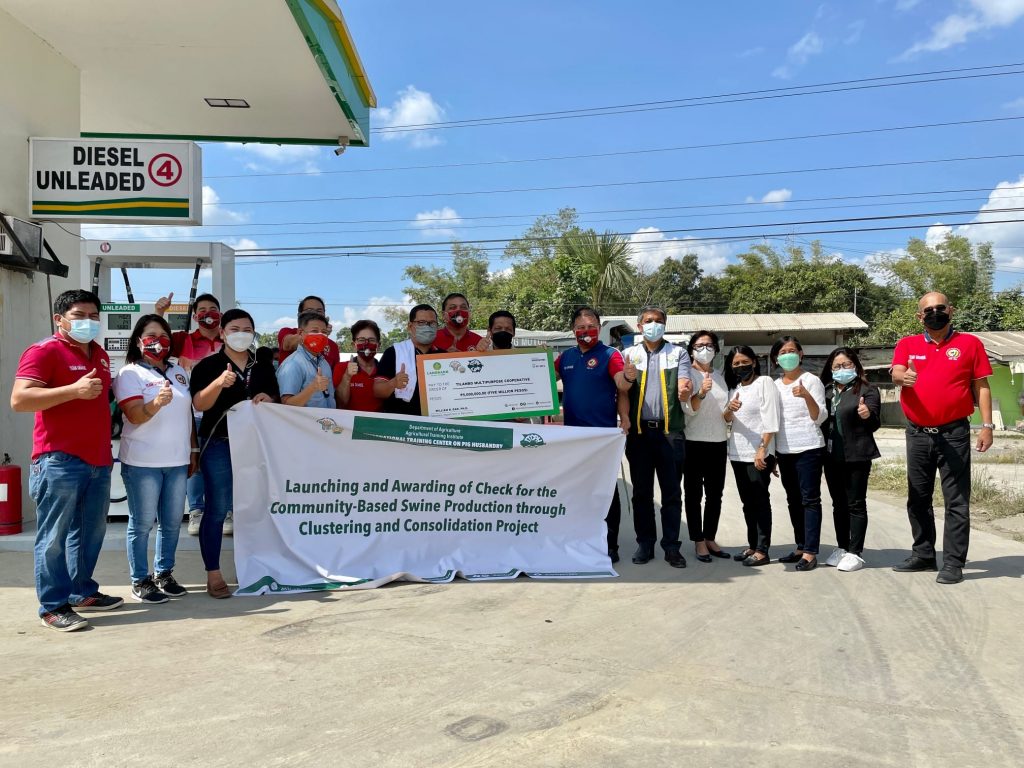 ITCPH OIC Center Director Dr. Rene Caparas Santiago, turns over P5-Million cheque to Tilambo Multi Purpose Cooperative, for the swine repopulation program.
This project is part of the INSPIRE program under the DA-National Livestock Program headed by Director Ruth S. Miclat-Sonaco, to implement calibrated repopulation and enhance local swine industry to recover it's capacity to locally produce hogs and pork.
The fund, which was sourced from the Integrated National Swine Production Initiative for Recovery and Expansion Program (INSPIRE) of the DA-National Livestock Program, will be used to establish a Community-based Swine Farm. The Tilambo Multi Purpose Cooperative, as the overall implementing proponent, shall establish a 300-head fattener modern building facilities with a climate-contolled system and biosecurity facilities for disease resilience.
With this, it is hoped to become a sustainable source of quality hogs that would be available to the local market to help hasten the calibrated repopulation and expansion of production farm through clustering and eventual consolidation, regardless of zoning classification.
This activity was joined by Hon. Grande P. Gutierrez, Municipal Mayor of Taysan, Batangas, Engr. Clarisse A. Comia, MAO, Mr. Crispin U. Berana, Chairman of the Board, Tilambo MPC, Dr. Jonathan V. Sabiniano, Asst. Director for Production and Research, BAI, ITCPH Livestock Focal Person Engr. Margarita S. Crizaldo, Technical staff Ms. Carol Nicole Cueto, Ms. Kimberly Dorothy Laqui, Ms. Anne Mariel Divinagracia and Mr. Yolando Eway.