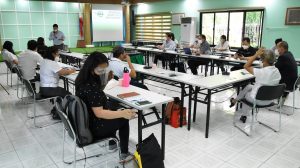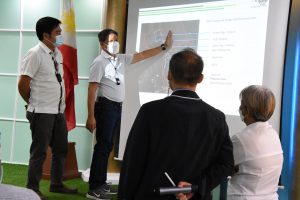 22 June 2021, Philippines—
"Batangas is bouncing back and we are eager to repopulate. This project would be a great help to our hog raisers" – Dr. Ruth S. Miclat-Sonaco, Director of the ITCPH and the National Livestock Program.
A feasibility study on enhancing meat quality and safety will be conducted for the establishment of a modern livestock infrastracture and inspection facilities with traceability system under the Korean Export-Import Bank's Economic Development Cooperation Fund (KEXIM-EDCF).
Mr. Seongki Park, head of the Korean consulting firm commissioned by KEXIM-ECF, stressed the importance of the curriculum design for the Meat Academy, which will be established at ITCPH. Joining them in the curriculum development are Dr. Jonathan Sabiniano, Mr. Alvin Paul Dirain, and Ms. Anna Karissa Pamatmat from the NLP Project feasibility Study Coordination Team, together with the delegates from Korea Mr. Haesoo Han, Mr. Jangwon Yoon, and Mr. Eui Kwon Chung. An opening program was held earlier (June 2021) at the Center's GSK Hall, and was participated by the ITCPH technical staff.