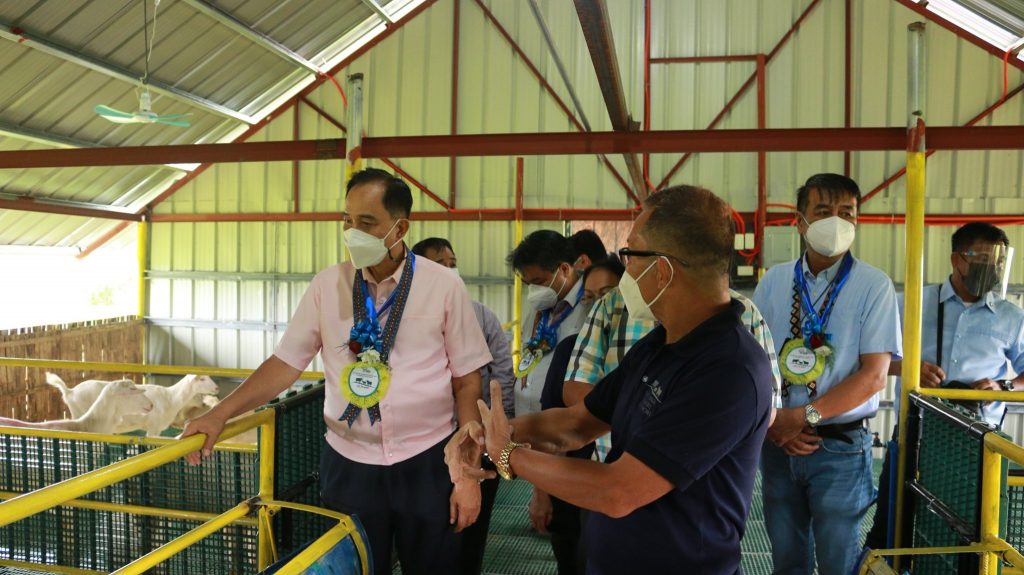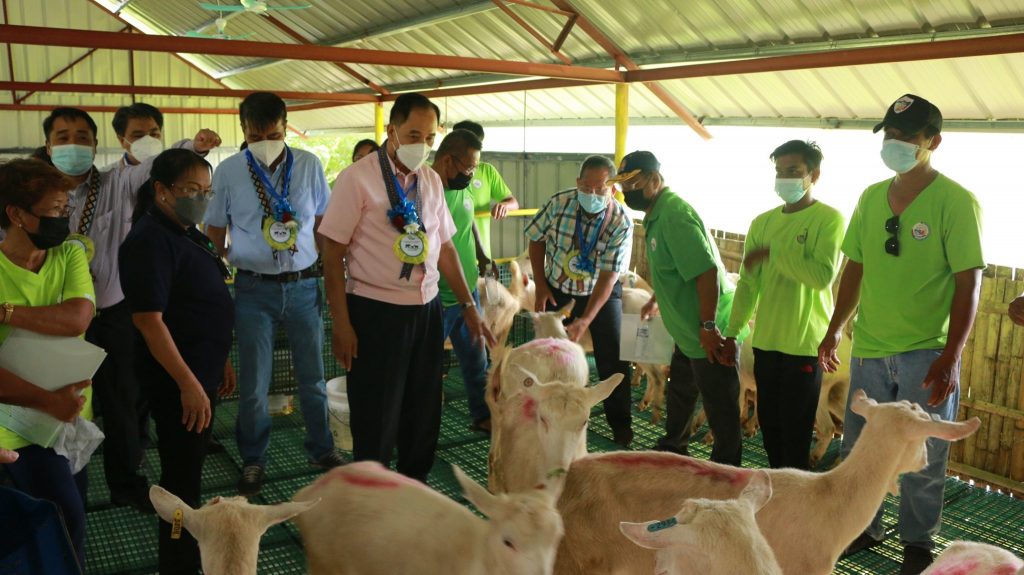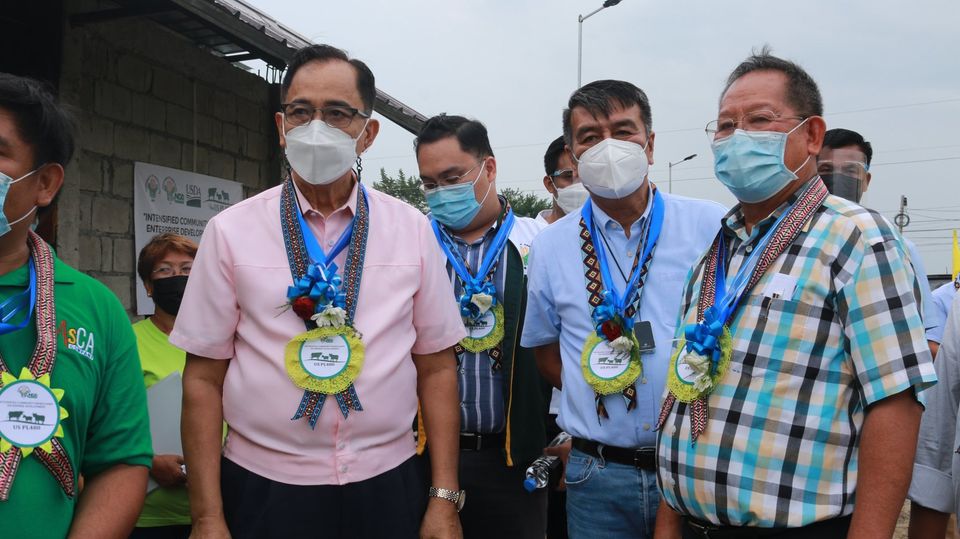 2 July 2021 — The Department of Agriculture – National Dairy Authority (DA-NDA) handed over a 100 does and four (4) bucks of imported dairy goats to ten (10) farmer-members of Sawat Overseas Worker and Family Association (SOFWA) during the turnover ceremony held in Camiling, Tarlac on July 1.
The dairy animals were formally turned over by Department of Agriculture Secretary William D. Dar, together with Undersecretary for Livestock William C. Medrano, Regional Executive Director Crispulo G. Bautista, Jr. and National Dairy Authority Administrator Marilyn B. Mabale to Aldrin Cardenas, Executive President of SOFWA and 10 farmer-members.
"With this project's budget of about P1.5 billion, we look forward that the development of the dairy industry will start to take off, now is the time to take the first step towards really developing the dairy industry in the country," Secretary Dar said.
Aside from the turnover of dairy goats, the project aims to pass the expertise and technical skills in dairy production and distribution.
"We are overwhelmed with the opportunity given by the NDA and DA to give us this project because it really adds to the income of farmers. Due to limited cropping, farming is not enough for providing for our family, but with the dairy goats, it is really a huge help to us." Daina Purgana, one of the recipient-farmer of SOFWA said.
The event also marked by the signing of the Memorandum of Agreement between the DA-NDA and the recipients from SOWFA, strengthening the commitment to achieving milk sufficiency and development.
The said turnover is part of the department's US PL480-funded project, the Intensified Community-Based Dairy Enterprise Development, to boost the country's milk production, to help developing countries like the Philippines address the food security, and to increase the average family income of dairy farmers.